We've made a bunch of improvements and released new features for the Bright app and API security scanner. Give them a spin!
Improved authentication flow configuration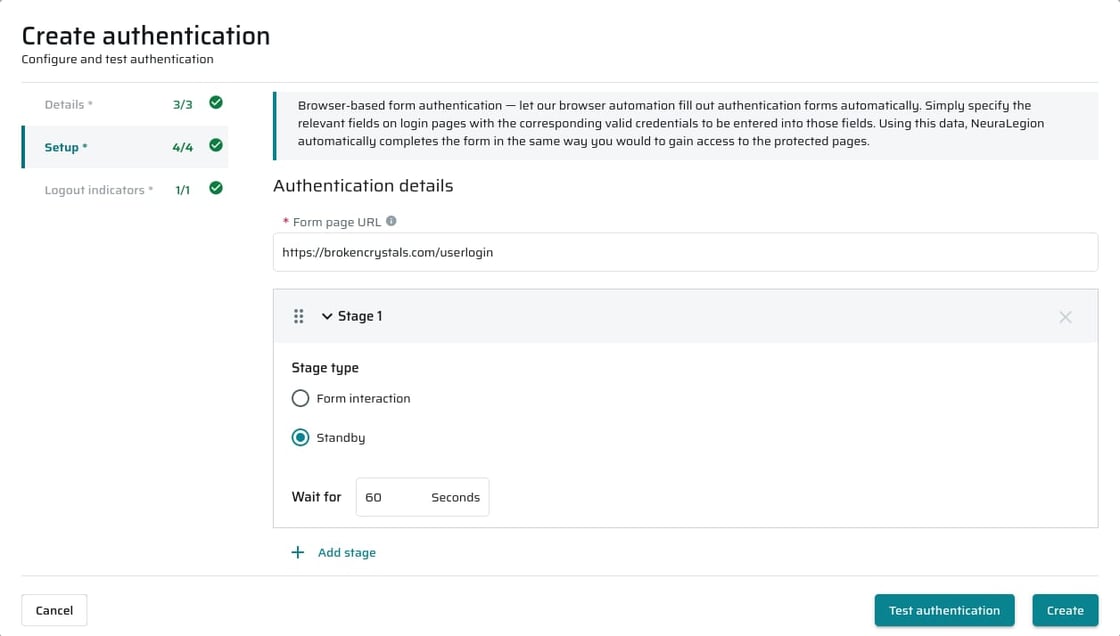 We added a 'Standby' option to specify a wait time for large pages to load before continuing the authentication flow. – Try it now
Run a 'traceroute' diagnostic for the repeater via the UI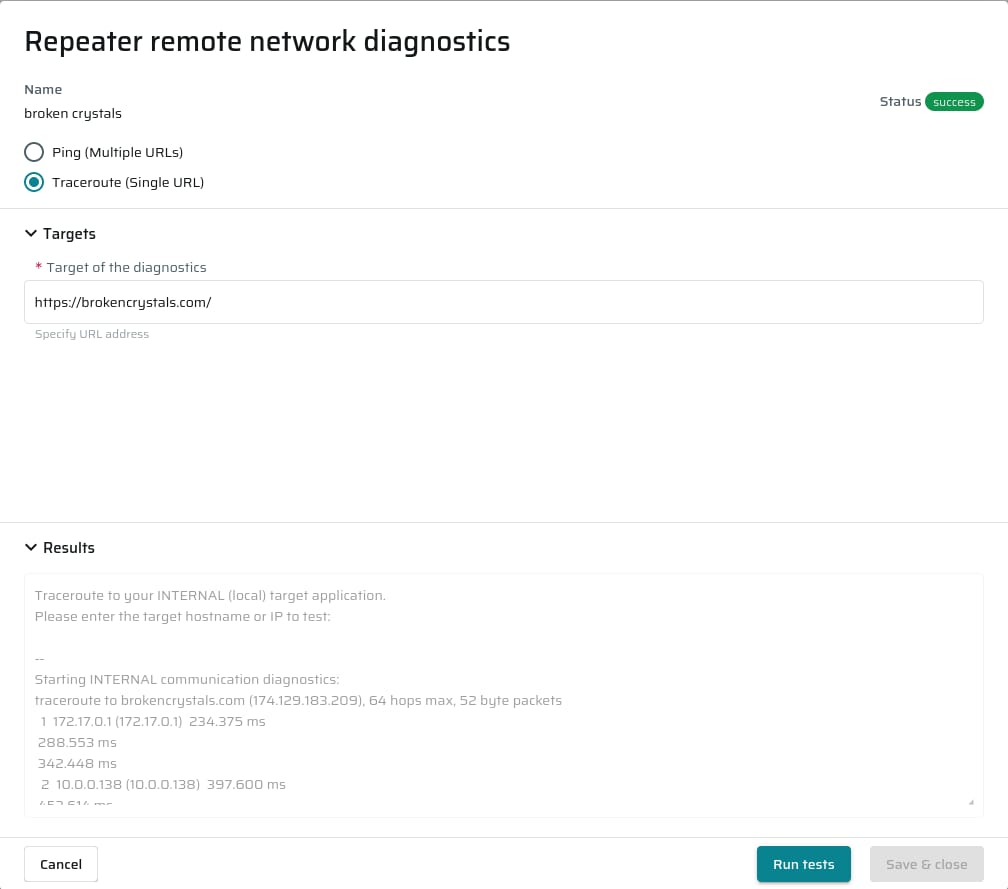 You can now easily run a traceroute diagnostic directly from the UI to quickly analyze and discover network issues or firewall blocks. – Check it out
Additional sorting options in the Scans table
We added the ability to sort scans by their High, Medium, or Low count on the Scans table. – Take a look
Performance Improvements
Various improvements to OS injection, XSS injection and other tests. – Create a new scan and try it out!